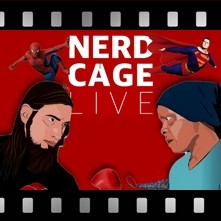 After the success of our Rocky 45th LIVE Lookback, we decided we had to do the same for Rocky III for its 40th Anniversary. Fun Fact! This is Marq's favorite Rocky movie.
Join the conversation at our official Facebook Discussion Group: https://www.facebook.com/groups/516827829468308
If you like what you hear, be sure to follow us! We also have a YouTube channel, where we do live interactive shows every Thursday at 8pm EST. Please visit here and subscribe:
Produced by Marq Withers and Jay Saint G.
Intro Produced and Performed by Matthew Farden, Written by Jay Saint G.
Logo Design by Michael Long
Music provided by Bensound at www.bensound.com